In this project 6 University laboratories, 1 Technological Research Center and 1 Company (SME) with experience in the development of high technology medical devices are combining their resources and efforts. These groups have been assembled because they:
<![if !supportEmptyParas]> <![endif]>
<![if !supportLists]>· <![endif]>Have a common interest in the field of processing of visual information and rehabilitation.
<![if !supportLists]>· <![endif]>Command a wide range of complementary technical expertise including histology, physiology, computational modeling, artificial vision, pathology, neurology, neurosurgery and bioengineering.
<![if !supportLists]>· <![endif]>Are able to tackle the experimental, theoretical and technical problems associated with the development of useful interfaces to the nervous system, using several different approaches.
The overall strategy of the project is to set-up all the required industrial know-how to realize and safely implant an active cortical device to provide a functional sense of vision to blind persons with dysfunctions located in the periphery of the visual system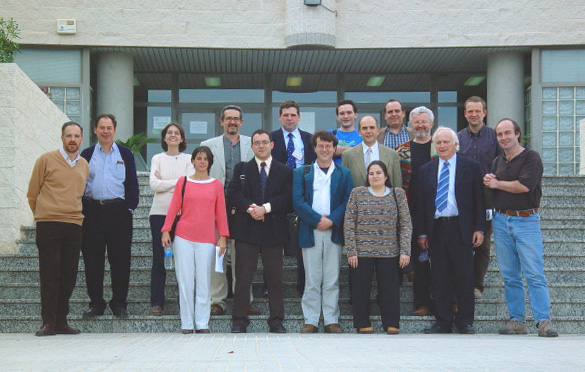 Picture of the group during the Kick-Off Meeting (Alicante, March 2002)
<![if !supportEmptyParas]> <![endif]>
Dr. Gesa HANSEN
Scientific Officer
DG Research- F3
SDME 8 8/33, Rue de la Loi, 200
B –1049 Brussels
<![if !supportEmptyParas]> <![endif]>
Tel: +32 2 2953977
Fax: +32 2 2955365
e-mail: gesa.hansen@cec.eu.int
<![if !supportEmptyParas]> <![endif]>
Dr. Carlos Bonhorst
Project Technical Assistent
Av. du Vieux Cornet 9
B -1180 Brussels
<![if !supportEmptyParas]> <![endif]>
Tel: +32 2 3755015
Fax: +32 2 3755015
e-mail: carlosbonhorst@skynet.be